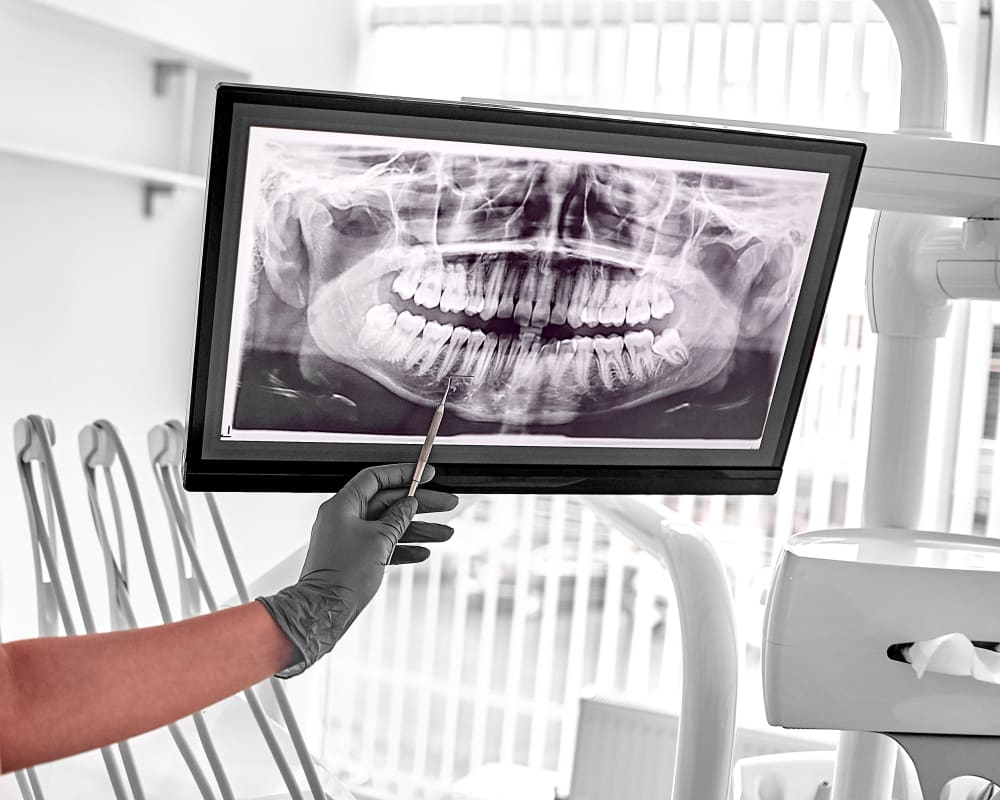 Technologies at Our Dental Clinic
At West End Dental Centre, we use technology to inform our treatment planning and to help make your dental appointments go as smoothly as we can.
Since we can display the results of our diagnostic imaging procedures like X-rays on monitors in our treatment rooms, we will be able to point to issues we may have found in your smile and walk you through our treatment plan. 
Our goal is to provide patients with dental care while keeping them fully informed about their oral health. Dental technology helps us do that.
CEREC Same-Day Restorations
CEREC® (Chairside Economical Restoration of Esthetic Ceramics) is a restoration system that allows the fabrication and placement of ceramic dental crowns, onlays and inlays.
The procedure for getting a restoration used to take weeks (sometimes even months) and required multiple appointments. With modern technology and techniques, we can restore your smile using CEREC® in one visit.
Intraoral Scanners
Intraoral scanners create dental impressions digitally as an alternative to traditional impressions, which can be both time-consuming and messy. 
A dentist will use an optical scanning wand to take a digital image of your teeth in a matter of a few minutes. This device allows your dentist to capture data about your smile and create a digital replica of both the hard and soft tissues in your mouth.
Digital X-Rays
Digital X-rays use digital sensors instead of traditional photographic X-ray film. They produce highly detailed computer images of the teeth and gums, as well as other oral structures and conditions, allowing your dentist to examine parts of the mouth that are not visible to the naked eye.
Since digital X-rays also capture and display digital images, we can show patients their X-rays on monitors in our treatment rooms. 
Panoramic X-Rays
Panoramic X-rays allow a dentist to create a single image that encompasses your entire mouth. This image is a flattened representation of your teeth, your upper and lower jaws, your temporomandibular joints (TMJ) and the structures of your sinuses and nasal passages. 
Panoramix X-rays can often be used to help with treatment planning for braces, dentures, dental implants and tooth extractions.